Our mission and values
Our mission
Members are at the heart of everything we do
At QSuper, we pride ourselves on putting our members first. In fact, our culture is driven by the guiding principle that 'members are at the heart of everything we do'. This helps create a truly unique working environment that is full of exceptional career opportunities.
As one of Australia's largest superannuation funds, QSuper manages around $87 billion in funds for over 550,000 members and has around 1,000 employees from a diverse range of backgrounds. Our employees bring our culture to life by embracing our distinctive values, which help ensure our success each and every day.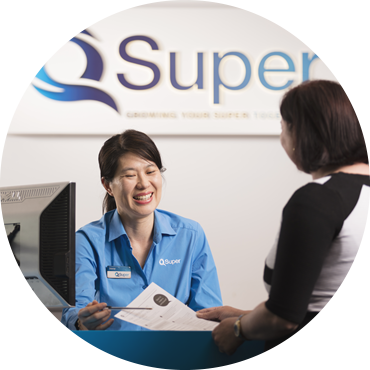 Our values
Our values are at the heart of our organisation. They help define us, underpin the way we behave and differentiate us. They also drive performance, enhance our reputation and build on our heritage and position for the future. Our four core values are united, spirited, courageous and accomplished. By living and breathing these values we ensure our members are at the heart of everything we do.