Flexibility at QSuper
Flexible working arrangements
Time off when you need it
We offer flexible working hours, career break options (where eligible) and the option to purchase additional leave.
Personal, carers & other leave
Personal/carers leave is up to 10 days paid leave per annum. Personal/carers leave can also be offered on an un-paid basis for eligible employees. Additionally, QSuper offers a range of other leave options such as emergency, SES volunteers leave, Defence Reserve Forces leave and compassionate/cultural leave.
Extra benefits
Receive an additional paid leave day during the Christmas/New Year break and pro-rated long service leave that can be taken after seven years of service.
Parental leave
Generous parental leave arrangements for maternal, spousal and adoption leave are available for eligible employees. This includes 16 weeks paid paternity or adoption leave for a primary care giver; and two weeks paid spousal or adoption leave for a secondary care giver. To manage the transition back to work, we also offer 10 days paid Keeping in Touch Days for eligible employees.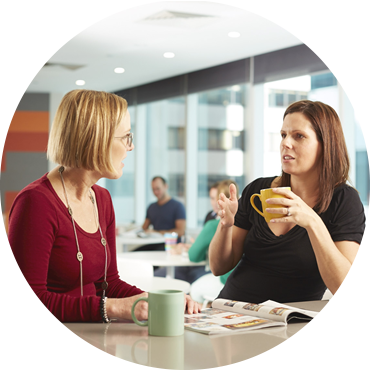 Financial and performance benefits
Generous superannuation benefits
We have a generous super offer with above minimum contribution rates for eligible employees. When you're an employee, your spouse can also join our industry leading fund.
Performance related bonuses
Annual performance incentive schemes and bonuses are available for eligible employees within the QSuper Group.
Salary sacrifice
Salary sacrificing allows you to deduct amounts from your income and use it to pay for benefits. The Group offers a variety of salary sacrificing options which may assist you in maximising your tax effectiveness. By paying less tax, you could have more money left for other things.